Win Your Choice of These Three Awesome Muscle Cars!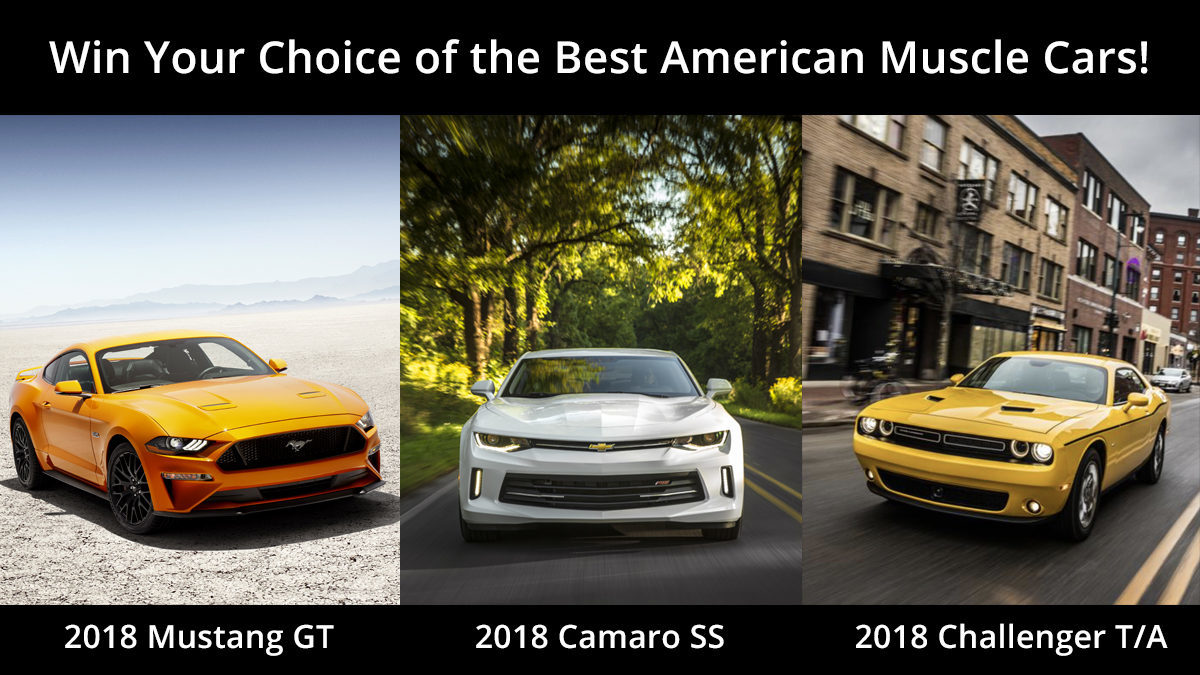 YOU win and YOU get to choose…2018 Camaro, Mustang or Challenger
We know each of you have different ideas when it comes to your dream car…so we're going to let YOU chose when your number is drawn. What could be sweeter? Your choice of sweet rides, or $40,000 cash if that's more your style. Simply make a donation and you'll automatically be entered into the drawing.
Proceeds from this drawing will be distributed through the Skyline Longmont Kiwanis Foundation, an IRS registered 501(c)3, to three fantastic local organizations. A Woman's Work www.awomanswork.org assists area woman in immediate financial need. The Pearl Group www.thepearlgroup.org helps single parent families with financial aid and longer term counselling. And Longmont Meals on Wheels www.longmontmeals.org provides needed nourishment to the needy and elderly in the area…WITHOUT help of federal funds. All three are worthy of your support. Use the links to learn more regarding their efforts.